Comply with OSHA 1910.165 Employee Alarm Systems and Environmental Regulations
Industrial Warning Systems
In an emergency, such as a toxic spill or natural threat, a combination of audio, visual, and other alerting mechanisms are needed to guarantee communication in a high-noise environment. ATI's powerful, reliable, and flexible Safety Alert Systems have been deployed by numerous industrial facilities to provide essential alert/warning capabilities for emergency preparedness and planning.
Employee alerts and notifications
Toxic spills or gas releases
Facility fires
Terrorist attacks
Natural disasters such as floods, tornados or earthquakes
Any other plant-wide emergency
OSHA Regulations: The Occupational Safety and Health Administration (OSHA) sets standards for workplace safety.
NFPA 72: The National Fire Alarm and Signaling Code provides guidelines for the design, installation, testing, and maintenance of emergency communication systems, including mass notification systems.
Risk Management Programs (RMPs) under the U.S. Environmental Protection Agency's (EPA) Clean Air Act (CAA), Section 112(r): These are essential for facilities that handle and store hazardous substances. The RMP rule aims to prevent accidental releases of hazardous chemicals and to minimize the impacts of such releases on employees, the public, and the environment.
U.S. Nuclear Regulatory Commission (NRC): The NRC has specific requirements for emergency response planning and preparedness to ensure public safety in the event of a nuclear or radiological emergency.
The Chemical Manufacturer's Association Community Awareness and Emergency Response (CAER) Program is an important reference for chemical manufacturers and industrial facilities that handle hazardous materials.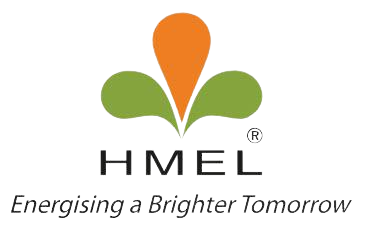 ATI Systems Provides Alert System for HMEL's Refinery Project in India
Voice – Superior voice intelligibility and clarity using directional speakers to provide critical instructions/messages.
Secure – ATI products only use the most secure encryption methods.
Reliability – High-efficiency, conformal-coated electronics, with automated self-diagnostics to optimize availability.
Redundancy – Designed with multiple redundant and backup mechanisms to ensure performance and operation.
Scalability – Modular system design allows for complete flexibility in purchasing and long-term planning.
Robustness – Fixed and mobile speakers, strobes, gates, signs, pagers, email, telephone and network alerting.
Versatility – Control centers, push buttons, pull switches, remote controls, and sensors provide easy access.
Ease of Ownership – Turn-key provider from installation to training, with simplified setup and maintenance.
Customization – Countless messaging, power, control and operational options for your specific needs.
Power Flexibility – ATI provides site-specific power designs, and can power speaker stations on or off the grid, using alternative power sources such as solar.