Outdoor Warning Sirens for diverse applications
Advanced Giant Voice Systems
Emergency Sirens, Air Raid Sirens, Civil Defense Sirens are essential tools in mitigating risk and improving disaster response. ATI has innovated siren design allowing our clients to benefit from industry leading voice intelligibility and  reliability. 
 outdoor emergency warning sirens
Long distance intelligibility
You can trust
ATI sirens are built to the highest common intelligibility score CIS. Coupled with unrivaled directionality and time tested design our sirens allow you to get the right message to the right people over long distances and with excellent intelligibility.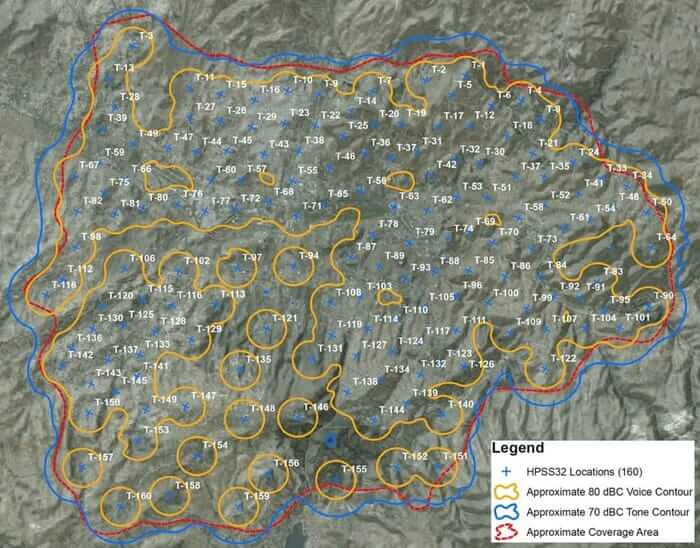 Emergency Siren Meanings and importance
Outdoor Emergency Warning Sirens play a vital role in mitigating loss of life in the face of disasters –  a siren producing intelligible voice commands is one of the most rapid and reliable methods for disseminating emergency messages. Used both for day to day communications and emergencies, outdoor warning sirens are necessary for keeping members of communities informed and protected. However, many issues arise by poorly designed outdoor warning sirens for sale on the market today that do not meet the requirement in the field. Emergency Warning System's success relies on well designed systems that take all challenges into perspective. Emergency warning sirens are essential to ensuring effective communication in light of an imminent threat. ATI's mission is to build systems with the highest tone and voice intelligibility regardless of geographic challenges. Our systems are built to last, we ensure easy maintenance, unlike faulty mechanical sirens and poorly designed 'omni-directional' sirens, the client gets a system that is straightforward to activate, monitor and to repair and can be relied on in even the most challenging emergency situations.  ATI Systems is world leading Outdoor Warning Siren manufacturer in the world. 
ATI Systems is dedicated to creating fully integrated multi-channel mass notification systems and is able to adapt to and optimize a wide range of warning systems. Quickly integrate existing warning sirens into ATI's leading system to control and manage with ease. ATI's team of engineers have the knowledge to both augment existing systems and to create a cost effective solutions for customers needing to integrate their current system to ATI's full encompassing mass notification platform. Our mass notification systems are recognized worldwide for their superior dialog clarity, impressive build quality, advanced technology and flexibility. Whether your are an industrial manager looking for an intelligent highly advanced plant-wide alerting system or a local emergency manager looking for a cost effective yet comprehensive emergency response plan, ATI has a solution for you.
Acoustic studies and Outdoor Warning Siren optimization
Every Installation is home to its own unique needs – to get large outdoor spaces covered effectively it's vital to understand the physical space in relativity to siren placement. ATI works with clients to understand what messages and most importantly where exactly they need to be understood. ATI is able to both cover immense space and allow the client to isolate and target highly specific acoustic paths. Our siren linear arrays make it easy to build an outdoor warning system that can match the exact needs of your facility regardless of ambient noise levels, architectural and natural factors.